FemiLift
FemiLift laser technology for vaginal tightening is the latest innovation from Alma Lasers, giving female patients a safe and gentle treatment option for a number of feminine concerns. The procedure is performed in the comfort of our Lexington practice and each session takes under 30 minutes to complete.
About The FemiLift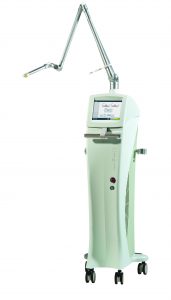 The FemiLift is one of the most powerful laser technologies for vaginal rejuvenation available on the market today. Utilizing CO2 laser technology to shrink tissue via deep thermal heating of the cells in the vaginal area, the FemiLift yields powerful results after just one treatment session. The hand piece features 360-degree rotation, which allows the practitioner to target certain areas with heightened precision to kick-start the production of collagen and elastin resulting in better elasticity and firmness.
How many sessions are needed?
In order to enjoy optimal results for a longer period of time, we recommend three consecutive treatments. Treatment sessions are performed in office and the effects of the FemiLift last for up to five years. Generally, no additional touch-ups are necessary aside from a yearly maintenance session. There is no downtime required post-treatment and patients can return to everyday activities upon leaving our Lexington practice.
FemiLift with Magdalene Karon, MD
The FemiLift is our product of choice as it is a gentle yet powerful approach to vaginal rejuvenation, free of any risks or side effects. Some patients report having a light watery discharge for up to three days' post-treatment, but to date, there have been no major complications reported. It is one of the only FDA-approved laser technologies available, and is a painless alternative to invasive surgery. Some of the benefits include, but are not limited to:
Enhanced sexual gratification and sensation
Improved bladder control
Elimination of the symptoms caused by stress urinary intcontinence
A tighter feeling vagina
Increased natural lubrication
Reduction of recurrent infections
We are now partnering with Lending USA to offer financing for elective procedures and larger medical expenses.
Contact Magdalene Karon, MD to schedule your FemiLift consultation today! Call (859)-277-3135.