What Exactly Is Vaginal Rejuvenation?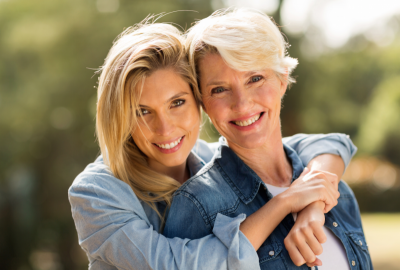 Many women seek to rejuvenate their vaginas as they notice a dramatic change in elasticity known as vaginal laxity. Vaginal laxity is often a result of having a baby, or part of the natural aging process. While it is not physiologically harmful, vaginal laxity can be emotionally taxing especially when it comes to a loose feeling vagina during sexual activity.
Traditionally, rejuvenating the vagina to a more youthful, tighter state was most effective via surgical procedure. The process involves several risks, hospitalization and of course, a painful recovery period that lasts for up to three months. This is why many women suffering from vaginal laxity often choose not to undergo vaginal rejuvenation, choosing to live with embarrassing symptoms like the loss of bladder control, inadequate sex lives and recurrent vaginal infections.
Fortunately, technology has evolved and there is now a virtually painless way to rejuvenate the vagina that requires zero downtime, no anaesthesia and most importantly, is cost effective.
Introducing FemiLift for vaginal rejuvenation
FemiLift is used to treat a wide variety of feminine issues, especially vaginal laxity, in the safest and gentlest manner possible. The treatment is considered to be one of the best available on the market to date and it has already received FDA approval. Alma lasers developed the revolutionary technology to give practitioners an effective way to treat specific areas of the vagina that required tightening, with enhanced accuracy thanks to its slender probe and 360-degree rotation.
Once the probe is inserted, it emits fractional laser pulses to heat the cells in the vaginal walls, which then super-charges the production of collagen and elastin. Through shrinking the vaginal tissue, patients can experience powerful results after their very first session and benefits such as increased sexual pleasure, natural lubrication and better bladder control.
We recommend a series of three FemiLift treatments for maximum results, all of which are performed in the comfort of our Lexington practice led by Magdalene Karon, MD or Celena Williams, APRN. Sessions take around 20 minutes, and you won't need to take any time off work, as you can resume your normal daily activities as soon as you leave the practice.
For more information about the FemiLift treatment, call us at (859) 277-3135 to schedule your free consultation.