What is the Difference Between a Labiaplasty and FemiLift?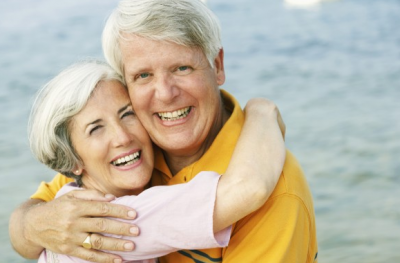 When it comes to making a decision to spend valuable time and money on a sensitive procedure such as vaginal rejuvenation, it is important to understand the facts and risks associated with your chosen treatment first. Many people automatically assume that vaginal rejuvenation involves an expensive, painful surgical procedure and hospitalization, but depending on your specific requirements that doesn't always have to be the case. In order to help you understand your treatment options, here are the main differences between a Labiaplasty and the FemiLift laser treatment for vaginal tightening.
What is a Labiaplasty and what do I need to know?
A Labiaplasty is a surgical procedure that involves removing excess tissue from the labia in order to make it smaller. The reasons for undergoing a Labiaplasty range from hygienic to cosmetic ones and when it is combined with a vaginoplasty, the procedure is known as vaginal rejuvenation.
It is important to recognize that a Labiaplasty alone will only change the aesthetic appearance of the outer vagina, so if you want a tighter feeling vagina then you will not necessarily benefit from a Labiaplasty. Downtime after a Labiaplasty is around 6 weeks and there will be a significant amount of bruising and swelling. Discomfort is experienced by most patients for at least three weeks after surgery and no sexual activity is allowed until you have been cleared by your doctor following your recovery period.
How does the FemiLift differ from Labiaplasty?
The FemiLift is a non-invasive laser treatment that is focused on vaginal tightening and is used to treat a variety of feminine issues. No hospitalization or anaesthesia is required, as the procedure is almost entirely pain and risk free, and all treatments are performed in office at our Lexington practice. The laser treatment shrinks the vaginal tissue through deep thermal heating of the cells by inserting a slender probe into the vagina. Treatment takes approximately 20 minutes, and stimulates the cells that produce collagen and elastin so that the vagina remains tightened even after the patient leaves treatment.
While Labiaplasty may result in a lot of swelling and bruising, FemiLift has no side-effects aside from temporary light spotting or watery discharge in the days after treatment. The results of the FemiLift treatment are instantaneous and long-lasting. Benefits include a tighter feeling vagina, improved bladder control and enhanced sexual gratification. On average, three FemiLift sessions are needed to enjoy the full extent of the benefits.
If you would like more information about how the FemiLift can help you, please call Magdalene Karon, M.D. at (859) 277-3135 or visit our practice in Lexington, KY.