Is There a Permanent Solution to Urinary Incontinence?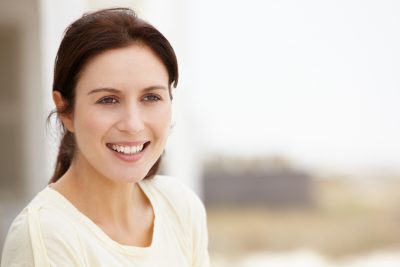 Some women have reservations about discussing sensitive feminine issues, even with their doctor. At the offices of Magdalene Karon, MD, we understand, and we're here to make the conversation easier for you when discussing concerns such as stress urinary incontinence. One of the questions patients with the condition often ask is – Is there a permanent solution to stress urinary incontinence. Let's find out.
Understanding SUI
Stress Urinary incontinence refers to the involuntary release of urine, which occurs because the muscles that should help you hold urine have become weak. Therefore at times when there is stress on the bladder such as when you cough or sneeze, there is an unintended loss of urine.
FemiLift
If you're suffering from SUI there is a solution, and it's known as FemiLift. FemiLift is a minimally invasive laser treatment for feminine conditions, and has been very successful in treating mild to moderate cases of SUI.
FemiLift is a CO2 laser by Alma Lasers that is FDA approved for skin tightening, and vaginal rejuvenation.
How FemiLift helps SUI
FemiLift helps SUI, by firming the vaginal tissue, as well as the supporting tissues of the urethra and bladder. The laser delivers radiofrequency energy via a small plastic probe that is inserted into the vagina. The RF energy produces a tightening effect on the vaginal tissue, and also stimulates collagen production, resulting in an improvement in SUI.
FemiLift is a quick and easy procedure that takes only 15 minutes to complete. Most patients require 3 treatments for optimal results, and these are usually spaced 4 weeks apart. The procedure is relatively painless, and there is no downtime.
If stress urinary incontinence is a concern for you, why not give us a call here at the office of Dr. Magdalene Karon, Lexington, KY, to find out how FemiLift can help you. Call (859) 277-3135 today to schedule a consultation.